A former Border Mail news photographer, who was forced to give birth to her baby a month early to begin cancer treatment, has embarked on a fulfilling new venture.
Elenor Tedenborg has established an online business focussed on health and wellbeing and has also started becoming a regular stall holder, often with her eldest son Charlie, at the Albury Wodonga Farmers Market.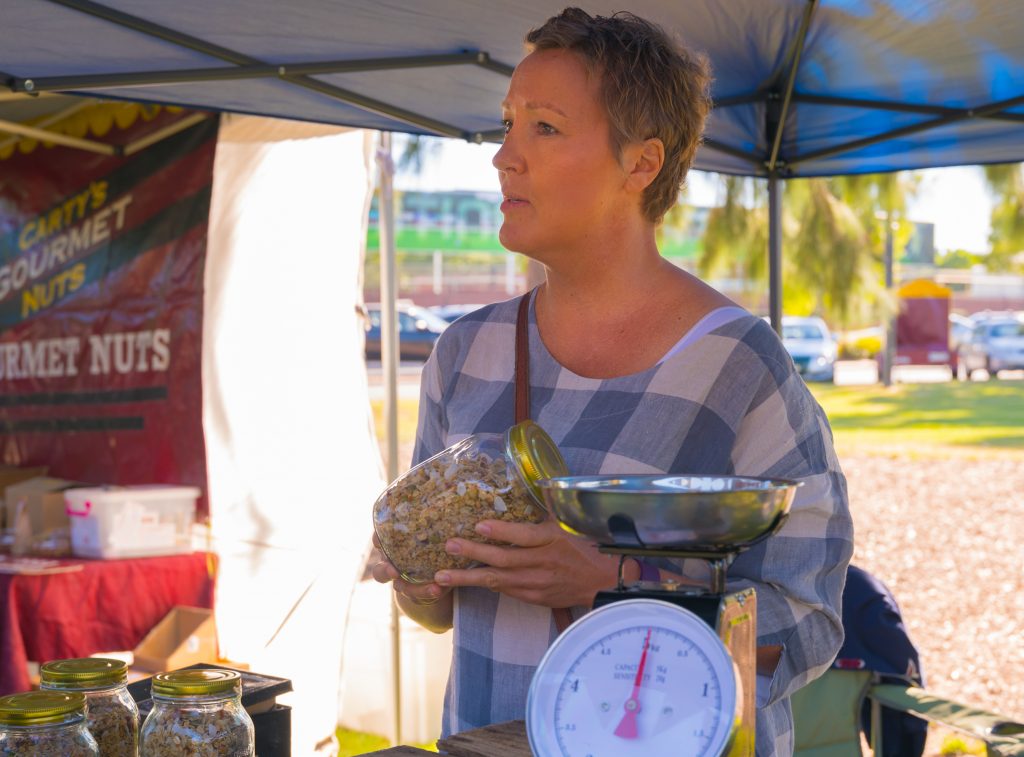 The latest addition to her business Soul'd On Life is home-made granola.
"I've always been into health and wellness – not just what you eat, but mind, body and spirit," Elenor said.
"When I got sick the obvious one for me was the stress I was under, so whatever I do from now on needs to be grounded and calm and not get me worked up.
"One thing I miss about my photography is being around people. Online is great, but I miss the chatting, and I love a market!"
Elenor wanted to create a granola mainly sourced from local ingredients, that wasn't too sweet.
"The granola has oats from Walla, hazelnuts from Mitta Mitta and sunflower, pumpkin and chai seeds, coconut flakes and Inca berries, toasted with a little bit of honey, vanilla essence and coconut oil."
As far as her health is concerned, Elenor remains positive and optimistic.
"My cancer is quite aggressive, but all is going well – we're just keeping our fingers crossed," she said.
"It almost feels like it's going to be the making of me – putting me on a whole new path of health and wellbeing and realising what a massive need there is in society.
"People need help. I'm not sure how, but I just feel the need to give back.
"Going through this cancer journey and seeing the community and how they have rallied around me, it's really given me faith in humanity, people are so kind."
Elenor is now looking at establishing a commercial kitchen and has one local business already stocking her granola, Fernwood Albury Wodonga.