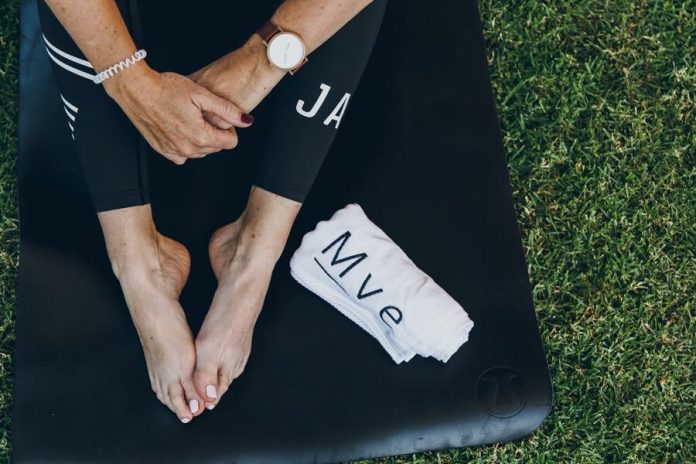 When a young Melbourne mum moved to Albury and couldn't find a fitness studio that focussed on her favourite forms of exercise, it inspired her to create her own wellbeing and fitness business.
A year later, and Mve (Move) Studios has proven so popular, classes have more than doubled, and the business has just launched an additional studio space dedicated to reformer Pilates.
Jessica Nowell says the business is about bringing people together for overall wellness.
"I moved here about two and a half years ago, and that's what triggered it," Jessica said.
"Wanting to create a place to make time for yourself, not just physically, but mentally, especially when you give of yourself in so many aspects of your life," Jessica said.
Studio Manager Sally Laundess recalls meeting Jessica and sharing her passion.
"I met Jess in my day spa days," Sally said.
"I remember Jess, not being from Albury, asking me 'where do you go to do reformer Pilates?' I said, 'there is no dedicated studio'. So she decided to open her own.
"She wanted to create a community, not just a place where you can exercise, but a place that was more about connecting and bringing people together for overall wellness, and I thought, yep – I'm on board with that."
The studio promotes a 'move mindset', with strength, cardio and stretch, coming together with yoga, Pilates and ride.
New trends include Barre inspired classes, offering a fusion of yoga, Pilates and dance.
The wellness corner also offers an infrared sauna and private practitioners offering onsite treatments and health and nutrition advice.
The newly launched Reformer Pilates Studio features specialist reformer beds.
"With traditional Pilates, you're on a floor, on a mat working with your own body weight," Sally said.
"The reformers have springs and move back and forward, offering added resistance to make exercises more challenging, adding a whole other dimension to traditional Pilates, working on core application, activation of all other muscles, lengthening out and building stability."
For Jessica, the most rewarding part of her business is seeing the positive influence on her client's lives.
"You're not going to get anywhere in life if there's constant negativity around you," Jessica said.
"So when people come in here and think they can't do a yoga handstand, and then they do, they feel like they can take on the world.
"You can be an absolute beginner and come in and feel positive about yourself, creating a chain effect that influences all the other areas of your life."
For more information on Mve Studios visit www.movestudios.com.au