Imagine having a lung capacity of 53%, yet putting your body to its limits in a 42 day marathon kayak from Albury to the Murray mouth in South Australia?
Bill Van Nierop is about to embark on the Long Kayak for Lungs to raise awareness and support for the Lung Foundation Australia, and helping remove the stigma surrounding lung disease.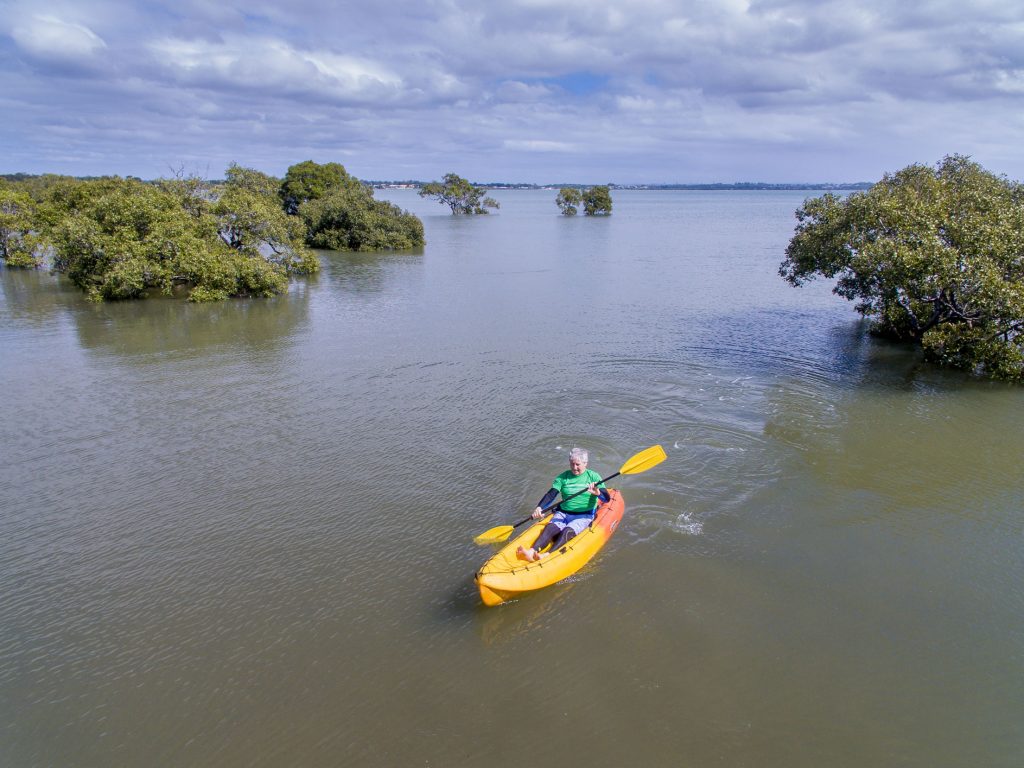 "One of the difficulties is as a community, people won't talk about lung disease or lung health," Bill said.
"We simply say 'it's a smoker's disease', and 'you've brought it on yourself'. There's a real mental side to it, because you feel you can't tell anyone or talk to anyone about it.
"I'm happy to be a voice for people. We don't have celebrities stepping up to give us a profile, so they're stuck with ordinary people like me," he joked.
Bill is the first to admit he's no great athlete, but he's determined to back up from a challenge he did last year, a Long Walk for Lungs.
"One of the things I learnt last year is that the biggest challenge is the first three days," Bill said.
"With lung disease, I can't get oxygen into my blood stream as effectively as others, and when I do sustained exercise like this, my muscles are screaming for oxygen, but can't get it, so they ache and strain.
"So in the early stages, while my body adjusts I'll be a bit smarter, maybe paddle for 20 minutes and drift for a few minutes to recover."
With response to the walk last year, Bill doesn't have to dig deep to find inspiration.
"A young fella called Thomas, who is 9 years old, donated $5 and his message was 'since I lost my mum to lung cancer two years ago, this is the greatest cause ever'
"Another woman, who rang a few weeks ago, said her mother died from what I had, but she followed my walk last year and felt for the first time, she could talk about lung disease and was pleased someone was putting it out in the open.
"So when the muscles start hurting, I'll keep pushing and think of those people."
His initial concern is starting in style in front of supporters, including the Albury Steamers Rugby Club which is putting on breakfast, and media who will send him on his way from Noreuil Park, Albury at 7:00am on Friday.
"My biggest fear is pulling a hamstring getting in, or falling out of the kayak in front of the camera crew from Win Television!"
To follow Bill's journey or donate visit his website or Facebook Page.
https://www.longkayakforlungs.com.au/