When coaches from prestigious universities such as Harvard and Princeton travel to Jindera to 'woo' an emerging athlete, it's clear they see massive potential in their target.
After winning a Junior World Rowing Championship in his final year of high school, 18 year old Fergus Hamilton has assessed multiple offers and is now set to study and row at Yale, one of the world's most exclusive universities.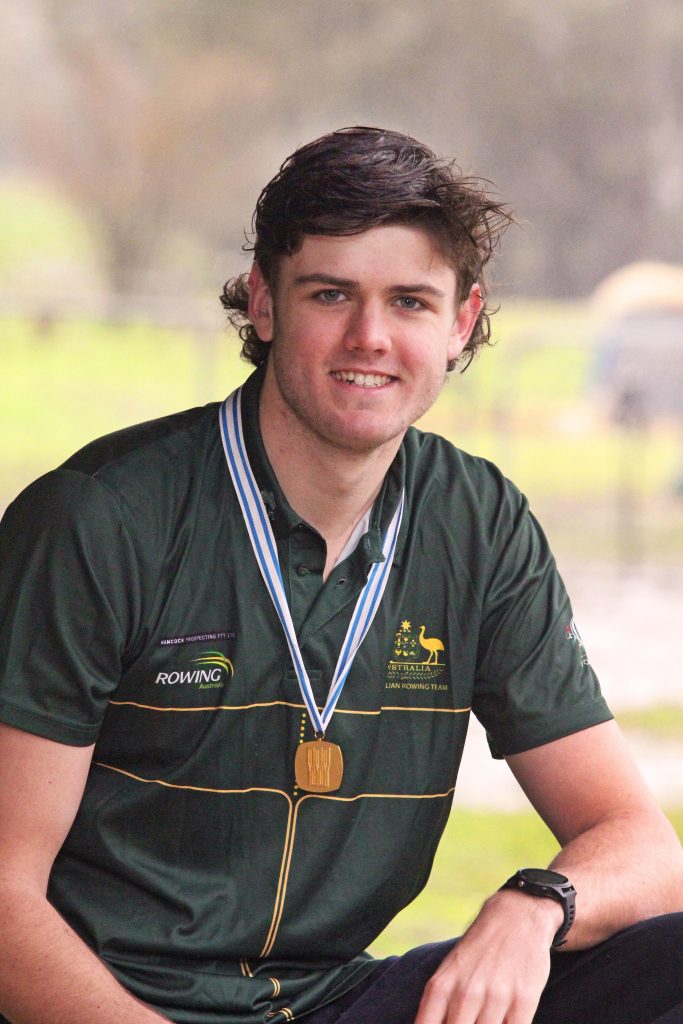 Lake Hume was one of the many locations that the former Melbourne Grammar School boarder trained with his coach, Tom Ambramowski, to prepare for the 2017 World Championships, held in Lithuania last August.
At the trials, Hamilton was paired up with fellow high-performing Singles rower, Cormack Kennedy-Leverett, from Queensland, with the pair taking out gold in the Junior Men's Double Scull, despite only training together for a few weeks.
Hamilton was Captain of Boats in 2017 at Melbourne Grammar School and in the first eight crew that won Head of the River in 2016, then rowed at the Henley Royal Regatta in England.
He already caught the eye of US university talent scouts, who search the world for their Varsity Eights.
Following the Junior World Championship win, his family was contacted by several US universities, including Harvard and Princeton, with five coaches travelling to Jindera for dinner – three in one week last January.
After narrowing down the university choices to five, Hamilton and his mother, Louise, visited each campus earlier in the year.
"Yale was the best fit for me," Hamilton said, and who aims to make the Men's Varsity Eight, as well as study environmental science.
"I felt more at home there," he said. "Putting rowing aside, they also had the academic course that I wanted to do."
Standing at 200cm, Hamilton's first experience of rowing was as a child playing in an old Single Scull on a farm dam in Gippsland, where the family lived.
He took rowing up as a sport at school in Year 7, before being awarded a General Excellence Scholarship to row at Melbourne Grammar School in Year 9.
He broke the much-coveted six-minute time barrier at age 17, with a personal best of 5:58 seconds for a two kilometre ergo test – a simulated rowing machine.
Louise says she has been "blown away" by the interest from the US, and was pleased with her son's final choice of Yale.
"I could not be happier, not just for the Ivy League education and outstanding rowing program, but they have built a team of genuinely committed athletes where Fergus will thrive," she said.
Louise said that Yale, like all other US rowing universities, work with the  home countries of the rowers to enable them to trial for national teams and compete internationally in U23 and Senior Teams.
Hamilton's father, Richard, was also an international rower, representing Great Britain in the Men's Eight at the 1996 Atlanta Olympics.