Joanna Baker has released a suspenseful Australian crime novel just in time for Christmas, that asks, how far we would go to protect someone we love?
Baker's latest book, The Slipping Place draws on a lead character who is not your typical detective.
"Mystery fiction often concentrates on professional police or detectives," Joanna said.
"My character, Veronica, does not find detecting easy. She isn't even a real detective. She is profoundly embedded inside the murder story, deeply engaged with other characters. She is confused and emotional."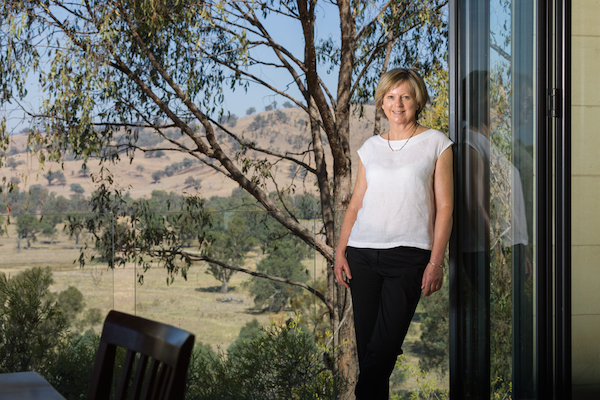 The story surrounds Veronica's youngest child, Roland – her idealistic one. A fighter of lost causes, and the one that always needs protecting, particularly from himself.
So when she hears he is back in Hobart helping an old school friend, Treen McShane, Veronica tries to track him down – but all she finds are second hand reports, whispers of horrific abuse, and stories of a small child being hurt.
Then Roland sends Veronica a text message, asking her to go to the Slipping Place, high on Mount Wellington, a picnic spot known only to their family. Here she discovers Treen's frozen body.
Knowing Roland will be suspected of leaving Treen to die, Veronica resolves to find out what really happened. But as long-buried truths slowly surface, she uncovers a secret that brings the violence closer to home than she could have ever imagined…
Joanna Baker is the award-winning author of four murder mysteries. Her novel, Devastation Road, won the Sisters in Crime Davitt Award for Best Young Adult Novel and was described by The Age as 'an outstanding first novel'.
Joanna was born in Hobart and educated at The Friends' School, the Australian National University and RMIT. She sets her novels in the two places she loves: Tasmania and the wine and high country of North East Victoria. She also writes and speaks about murder mysteries – why they are so enduring, and why they are not trivial.
Details: https://joannabakerauthor.com/