If you're looking for things to do around Albury Wodonga and surrounds this weekend, here are five ideas to get you out and about.
Yackandandah Folk Festival
The Yackandandah Folk Festival is on this weekend – a celebration of music featuring some of the best overseas and touring acts, as well as emerging young performers.
Tickets to the event are sold out, BUT there you can still soak up the vibe by meandering through market stalls and visiting tourist venues featuring entertainment and great food.
Arts & Culture – Small Work Exhibitions, Corowa
A collection of small artworks (up to 30cm x 30cm) by 21 local artists are currently on how at Gallery 294 in Corowa.
There are 40 artworks including abstract and realistic paintings, original prints, mixed media collages, photographs and fabric pieces.
All work is for sale and can be taken on purchase.
Details: http://www.gallery294.org.au/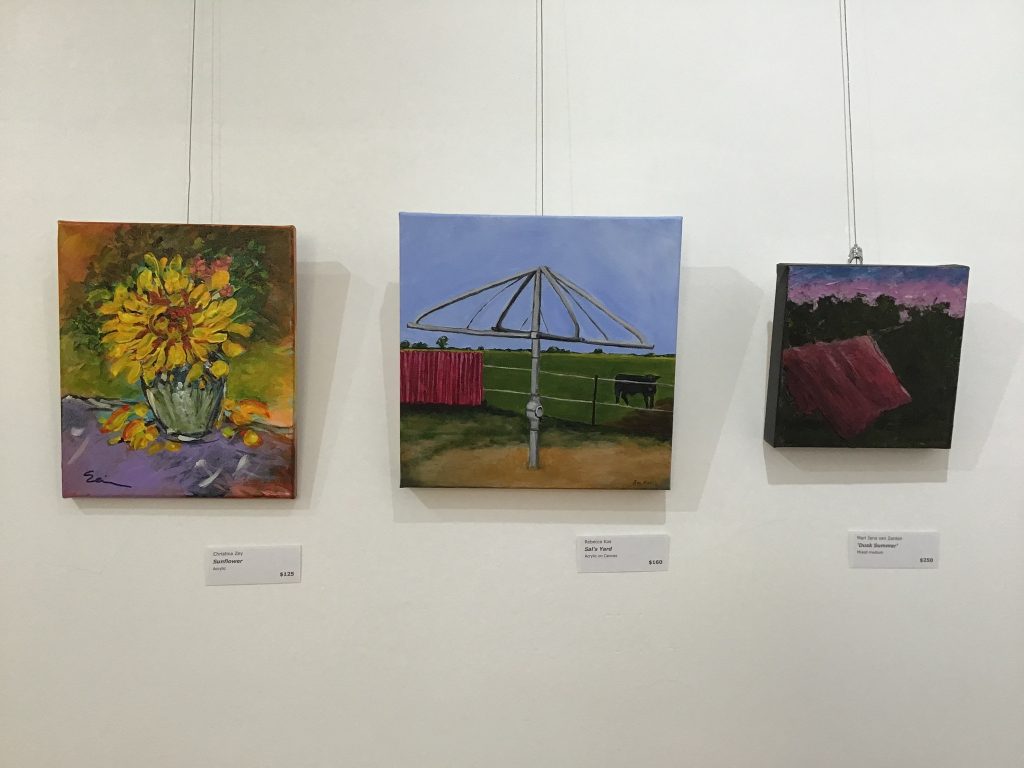 Live Theatre – Avenue Q, Wodonga
Revolution Theatre Productions encourages patrons to leave their children at home, along with political correctness, to enjoy an irreverent musical comedy featuring puppets!
AVENUE Q features a cast of quirky puppets, plus a few humans and tells the timeless story of a recent college graduate trying to find his way in the world.
AVENUE Q runs until Sunday 24 March at The Cube Wodonga.
Details and to book: https://purchase.thecubewodonga.com.au/en-AU/shows/avenue%20q/events
Chill – Vinyl and Vino, Afternoon Sessions at Valhalla, Wahgunyah
The record player is on and you can select from Anton's vinyl collection or bring your own records. While away the afternoon with great tunes, board games, cheese and charcuterie platters available.
Anton will be behind the bar serving our hand crafted wine, some local beers and he might even make you a sneaky cocktail if you ask nicely – Saturday 10am – 2pm
Exhibition – John Mawurndjul: I am the old and the new
Murray Art Museum Albury presents the work of one of Australia's greatest living artists, John Mawurndjul.
John Mawurndjul AM is celebrated for his mastery of rarrk (fine painted cross-hatching), a tradition shared by generations of Kuninjku artists.
This exhibition of bark paintings and sculptures tells the stories of Kuninjku culture and the significant locations surrounding the artist's home in western Arnhem Land.
Details: https://www.mamalbury.com.au/
What's On – Extra (from our Border Cafe partners)
Live & Free, The Studio @ SSA
Fri Mar 22 – The Chantoozies
Sat Mar 23 – Red Belly Black
Fri Mar 29 – Wendy Matthews
Sat Mar 3- – Man in the Mirrors
Details: http://www.ssaclub.com.au/studio/