The concept of spending a night in a hotel in your 'back yard' might seem unusual, but increasingly Border and North East locals are enjoying a staycation – a night or weekend in the Albury CBD.
Atura Albury ran a promotion mid-year, targeting Albury Wodonga residents to stay a night. General Manager Erin Haddrill says the response was 'fantastic.'
"I think it appealed to locals because they realise they do have a venue like Atura Albury, right on their doorstep, and they come and stay and make a special night of it without having to go three hours down the road to Melbourne," Erin explained.
"Right outside our doors there are places to dine out, as well as our restaurant, we have MAMA nearby, the Botanic Gardens, Noreuil Park, there's so much to do in town and it's affordable and fun."
For those who don't stay the night, there are other things to discover at the venue, that are not limited to guests.
"I know people don't usually think of us, to come visit us when they are a local, but we have the Roadhouse Bar and Grill for breakfast and dinner, they can come and have a drink at the bar, or grab some friends and take up one of our cocktail master classes and learn to mix, muddle or mash their favourite cocktail.
"We've also got retro bikes for guests or locals to hire out."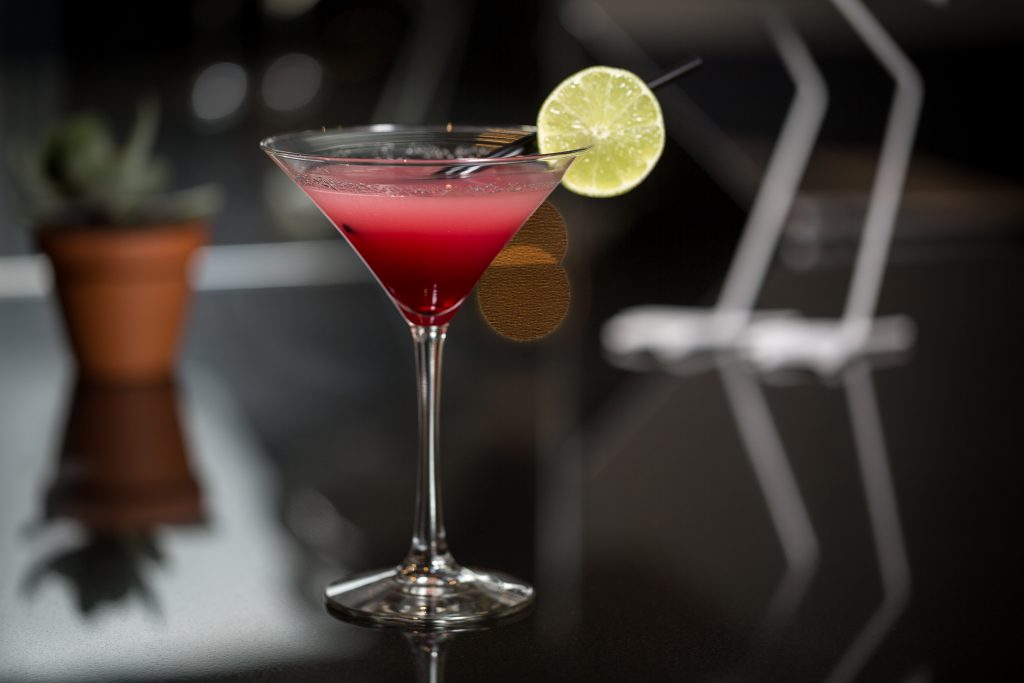 For those who have fond memories of the iconic building, but haven't checked out the modern refurbishment completed in 2015, there are even more reasons to stay or explore.
"We get a lot of people who are born and bred in Albury, or lived here for a very long time who haven't stepped foot indoors for a very long time, have walked through and been really surprised with the modern look, the splashes of colour and industrial finishes that really add to the vibe," Erin said.
Locals should also look out for a new offering with the Roadhouse Bar and Grill open for lunch Wednesday to Friday.
Not far down the road in Dean Street, the former historic Commonwealth Bank property's transformation into CIRCA 1928 Hotel and Spa was revealed in July.
Owners Kevin and Ririn Yaxley promised to take not only accommodation, but spa treatment to the 'next level' and so far response from locals and tourists has been overwhelming.
"We've already had so many birthday and celebration nights from people who live just a few kilometres, as well as regional," Kevin said.
"Guests are taken back by the decor in particular, the size of the guest suites, the style and quality of the spa treatments, and the extras such as welcome drinks, Club Lounge Service in the evening, Night Cap, mini bar inclusive. All of those extras that are a trademark of CIRCA that few other places give," Kevin said.
"But possibly the most important is the opportunity to chat with us, the owners, in a day of limited service. Hospitality is all about that, 'hospitality', which cannot be delivered unless by people!"
If locals can't squeeze in accommodation between now and February (they are heavily booked), there are plenty of other reasons to pay a visit.
"We welcome everyone to come in and have a look at the retail and read our spa menu. Gift vouchers are a great way to spoil people and vouchers can be used in the spa, for accommodation or the retail," Kevin said.
"For companies we have a great bonus offer for voucher purchases this Christmas that sees them receive complimentary accommodation nights and bonus spa treatments when they purchase multiple vouchers."
The arrival of a new young chef, and a globe-trotting Manager at the Mercure Hotel in Olive Street has created a buzz for locals and guests.
New Zealand born Meggan Gardner has taken over as Hotel Manager and is looking forward to applying her knowledge to the local hospitality scene.
"I've worked in London, Canada, Central America and Asia, as well as Australia and I can't wait to bring a bit of 'sass and zoom' to the hotel," Meggan said.
"We're looking at doing some live music, testing out the waters for events, trialling some poolside dining, a Sunday session with a live DJ, maybe with some tapas and cocktails. We'll also explore some Christmas Eve and New Year's Eve events, like the Europeans do."
Meggan is particularly proud of their 22 year old Head Chef, Cody Motton who runs Restaurant 579.
"Funnily enough, his grandma and grandad used to work here when it was called the Greentree," Meggan said.
"He's just bought passion and real international flavours, but with local infusion, lots of local produce and features a condensed menu of five delicious options – a refreshing modern look."
Meggan hasn't been on the Border long, but has already come up with a tempting offer.
"Albury parking is sometimes quite hard, and up until Christmas I want to offer locals the opportunity to stay with us, park their car, go Christmas shopping or go to Christmas parties and stay with us for $115 for one person, or $125 for two people in the room."
Many locals are still yet to discover Mantra Albury, which opened its doors to customers in May last year.
Sales Executive Kye Parkinson says their spacious modern suites in particular have been popular with locals for special occasion staycations.
"We have locals using our suites as their getaway for bridal suites or special occasions," Kye said.
"There's a separate lounge room area to the bedroom, a large walk in wardrobe, a lovely waterfall rain shower and bath in the bathroom for that dreamy, luxurious getaway."
Another feature is the hotel's gymnasium, a naturally lit sky lounge featuring a large screen TV with Foxtel, set within a contemporary office setting and the La Tierra Restaurant and Bar which is Mediterranean inspired with Spanish influences.
Mantra is also targeting locals with a special Christmas promotion.
"We have Christmas packages for local businesses organising a party or gathering, starting from a $15 per person canape package, which includes a bonus one night's accommodation for the organiser of the event.
"We want to remind people that we're here, we're a fresh face and we're in a great location."
For more on places to stay and things to do in AlburyCBD visit: https://alburycbd.com.au/ 
Produced by Border Cafe in partnership with AlburyCBD.
Like to keep up to date with other local lifestyle news and more?  Sign up to our free weekly newsletter here and we'll deliver the latest direct to your inbox (including a snap-shot of What's On each weekend)