Chiltern's newest gallery owner has not only turned her passion into reality, but has set her sights on helping create an arts festival in the historic town.
Fiona VanderWeyde turned a five-year plan to pursue her passion into reality with the opening of Blackbird Studio in Chiltern earlier this year.
Fiona completed her Advanced Diploma in Visual Arts at Albury TAFE and worked as co-ordinator at GIGS Art Gallery before making the move to set-up a gallery of her own.
"It was a five-year goal, right from the start, to have a small gallery in a country town," Fiona said.
When an opportunity to establish a gallery in the original historic Chiltern Bakery building presented itself, Fiona thought the timing was right to make her move.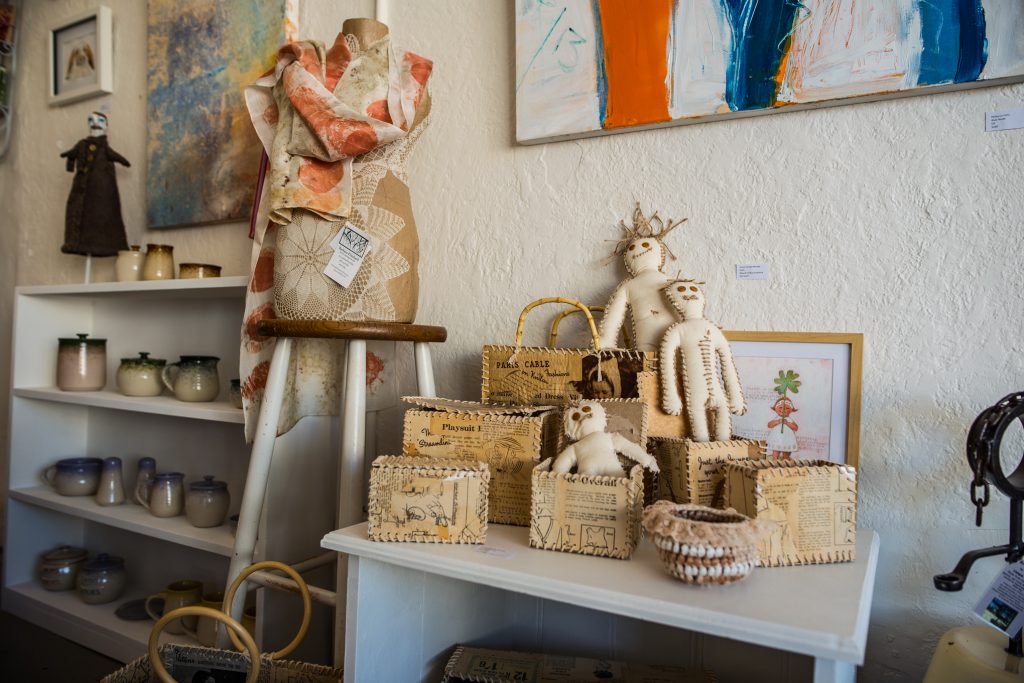 The studio focusses on contemporary works, hand crafted woodwork, textiles, ceramics, sculpture and unique gifts from local artists.
"I want to promote the work of emerging local artists, as well as established, in all types of medium at really reasonable prices," Fiona said.
The response to the studio, which has only been open a few months, has been positive
"We often have people from Melbourne who come in and are in awe of what's here, saying 'we'll be back, we'll be back,' Fiona said.
Fiona has wasted no time being proactive in the community, throwing her support behind the return of the Chiltern Visual Arts Exhibition 9 – 12 June.
"I think Chiltern is heading into a new phase with a fresh energy, new growth and a few of us really gung-ho and productive to get it firing."
"I guess the long term goal for all of us artists, is to get some sort of arts festival happening here," Fiona said.
For more information on Blackbird Studio, visit their Facebook Page: https://www.facebook.com/Blackbird-studio-426625297670203/