Albury Wodonga residents curious about skeletons and how the body works are invited to a free exhibition at Albury Base Hospital until May 17.
The display includes information on sports injury prevention, the evolution of joint replacement, developments in the treatment of fractures and innovations including the use of 3D printing, robotics, computer navigation and customising implants during surgery.
The exhibition is part of the Australian Orthopaedic Association's travelling exhibition across the country.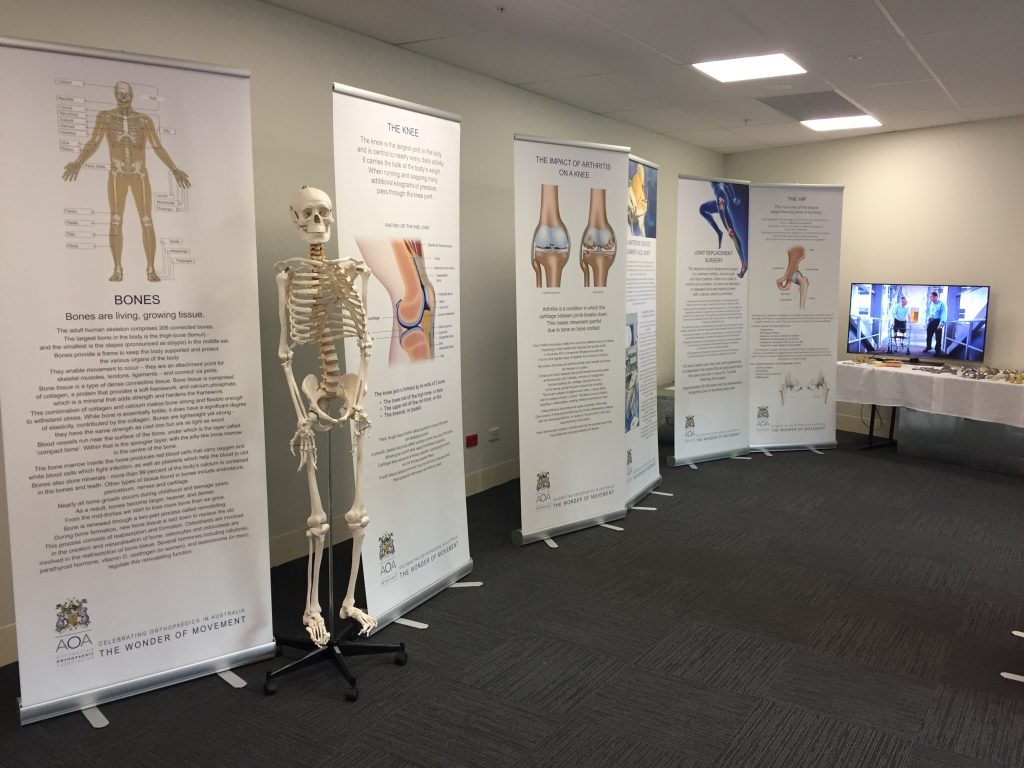 Albury Base Hospital Clinical Director Orthopaedics, Dr Elie Khoury says it's a unique opportunity to learn about the human body.
"The advances being made in orthopaedic surgery are astounding, with major breakthroughs in prostheses, surgical techniques, equipment and imaging," he said.
"This has meant we can deliver the wonders of movement to hundreds of Albury Wodonga residents who previously would have led a relatively inactive life."
Orthopaedic surgeons use both surgical and non-surgical means to treat spine diseases, sports injuries, degenerative diseases, infections, tumours, musculoskeletal trauma and congenital disorders.
The exhibition can be viewed near the main entrance at Albury Base Hospital until May 17.