The young vibrant new owners of the iconic Soden's Hotel, Albury have wasted no time making their mark on the historic watering hole.
Locals Lyndall Hutchinson and Brendan Tracey took over the pub's leasehold at the start of July and were quick to implement changes.
"When we got the keys at 7 O'clock that Monday morning, there were 35 tradesman standing at the front door, waiting for us to open," Brendan said.
"We didn't want to put the 'Under New Management' sign up and have nothing happen," added Lyndall.
"People want to see changes."
Alterations to the bar and bistro area, a new menu and a complete re-design of the sports bar, including installation of some big screen televisions, were high on the hit list.
"We've been to Las Vegas a few times and been in some real sports bars over there and always had a passion to open a great sports bar," Lyndall said
"It's also been the same menu here for three years, so we wanted to freshen it up, introduce different beers and wine, offer lots of variety so people have lots of choices."
Functions are also going to be a major focus, especially in the lead up to Christmas.
"We've actually got three function rooms, so there's a lot of potential," Lyndall said.
"The kids room is also a massive part of this pub, so we're going to make some improvements, especially for the younger ones."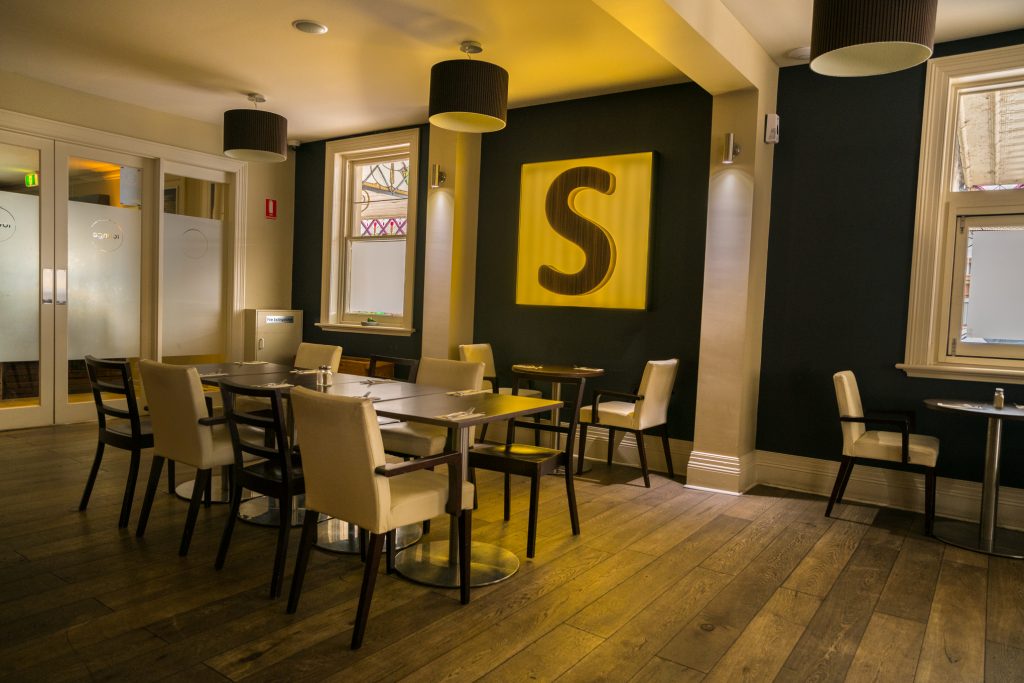 Brendan is also keen to better promote the history of Soden's, which was known throughout the early 1900's by the thoroughbred racing industry, as a place to stop over and rest horses in the stables – including the legendary Phar Lap.
"It's surprising how many visitors come into town, notice the hotel and go 'wow, look at that building', maybe Google it and know there's a horse racing link, walk in and ask, 'where is the horse racing memorabilia' and there isn't any," Brendan said.
The kitchen is now run by third generation executive chef Adrian Houschildt who has made sweeping changes to the menu.
"The menu here had 20 items, we're taking that to 48 plus a separate lunch menu of 16 items,' Adrian said.
"My background is a lot of Mediterranean, Asian style cooking so the menu will be slightly influenced by that, but we'll still have schnitzels, pizzas, pasta, risotto – keeping in mind we are a pub.
"It's all about good food, clean food, fresh produce and using a lot of local suppliers."
While taking reins of their 'local' is an exciting new adventure for Lyndall and Brendan, it hasn't been without its challenges.
"We're both beer drinkers," Brendan said.
"So the first night Lyndall and I were running the bar, someone asked for a wine and we both looked at each other and thought, 'uh oh!'
All jokes aside, it's clear the much-loved iconic Soden's Hotel is in safe hands, but with changes continuing at a rapid pace, this story will probably need to be updated soon – so watch this space!
To hear Kylie King and Kevin Poulton chat about changes at Sodens on 2AY's The Weekender – click below.
For more on Soden's Hotel visit their Facebook Page: https://www.facebook.com/Sodens.Hotel
Produced by Border Cafe in partnership with Soden's Hotel