We all have mountains to climb. Monument Hill was mine.
There's an age-old argument about the height of hills versus mountains, but Albury's towering peak falls categorically and geographically short (by, like, a lot).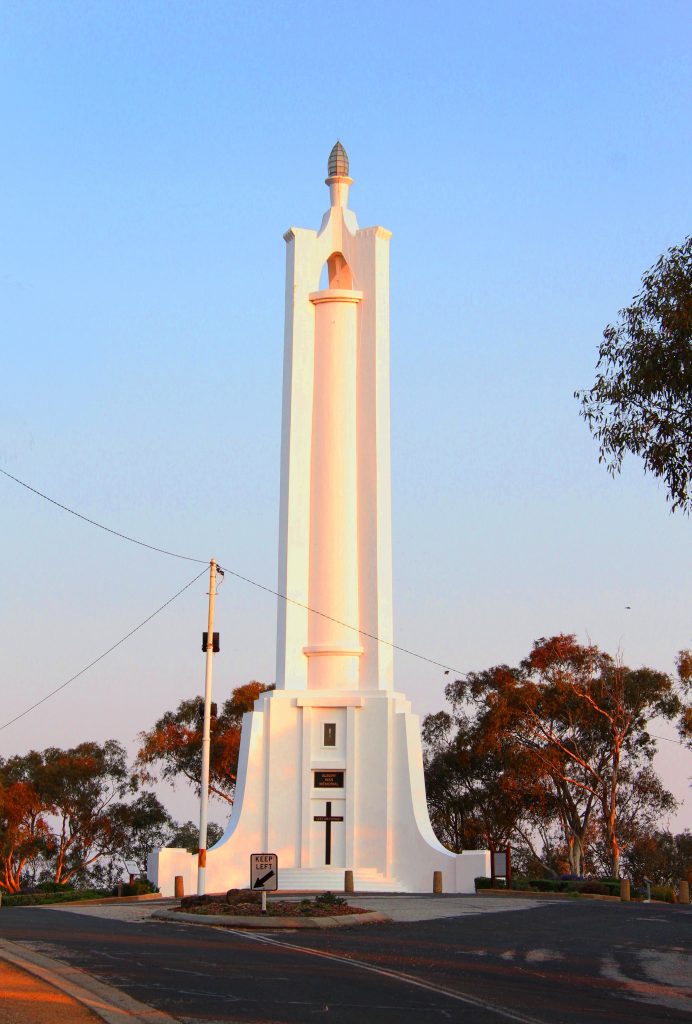 If I did want to tackle a technically-correct mountain, however, Australia's tallest, Mt Kosciusko, is just over 100kms away (and, just missed out on being in the same state electorate by a curious lasso of the cartographer's hand on the Albury-Monaro boundary line).
It was ANZAC Day this year that turned Albury's iconic hill into a mountain in my mind or, rather, highlighted a complete and total lack of physical fitness.
With its stunning view over the river city township, Monument Hill is a special place to congregate and honour our fallen servicemen. The walk from the end of Dean Street and up to the towering white Albury War Memorial, which was opened in 1925 to commemorate World War One, is an annual family pilgrimage.
Each year seems to bring with it another layer of understanding of the sacrifice made by our country's servicemen – not just ANZAC Day, but every other day. I now remember the mothers and fathers, whose sons and daughters have never come home. I also remember the many ex service men and women in the community now who need our help and understanding to feel right at home.
Waiting for the formal service to start in the pre-dawn darkness, similar thoughts no-doubt filled the hearts and minds of the hundreds of other people gathered. But, rudely disrupting that sombre silence (and later in competition with the bugle and bagpipes), was the sound of someone puffing like a steam train. That person was me.
As I scanned the crowd, there didn't seem to be anyone else whose heart rate and oxygen supply were so audibly out-of-control. It was not only disrespectful, it was embarrassing. I had even stopped several times on the walk up for a rest.
"I decided it was time to test my fitness up that hill again"
Good news, though. A few months later, after a fairly-consistent yet unorthodox cross-training regime of rollerblading, swimming, dog-walking and staying away from cakes, I decided it was time to test my fitness up that hill again.
Like all good athletes, I took a holistic approach and wore my best activewear to improve performance chances. That comprised whatever t-shirt worked its way to the top of the pile and decade-old cotton tracksuit pants that double up for painting (come see me next time you're in town, Scott Morrison. I'll show you daggy).
It wouldn't have mattered what I wore. That hill was all mine, just quietly. I parked the car at the bottom and only paused once, half-way up the steps to once again ponder how homeowners with steep driveways cope when tin cans fall out of their shopping bags.
Standing at the base of that tall white monument, nothing at all had taken my breath away – until I noticed the lavender was in full bloom and stunning, and that Albury was looking rather exotic itself in the hazy afternoon light.
Strangely enough, I also marvelled at the art deco design of the adjacent toilet block. It has to be one of the most architecturally-coordinated public conveniences in the history of landmarks and public conveniences. Too right that it rates a mention on Trip Advisor…and a few other social media platforms, including this handy little service locator: https://toiletmap.gov.au/
This is what I've concluded. When it comes to mountains, real or imagined, the biggest lesson to be learned, of course, is to never give in.
Winston Churchill said that last part and I'm going to say this, just so I can be quoted in the same paragraph. Hug a public servant today. When I explained I had money riding on which electorate could claim to have Australia's tallest mountain, the NSW Electoral Commission couldn't have been more helpful – other than re-aligning the boundary line a few hundred metres in favour of Albury.
For further information about the history of Albury's WWI monument:
https://alburyhistory.org.au/wp-content/uploads/2016/12/Albury-War-Memorial.pdf