Looking for things to do this weekend? Here are five Spring ideas to tempt you.
Races – Caufield Cup Day at Wodonga
Enjoy the local Spring Racing atmosphere of Caufield Cup Day at Wodonga on Saturday, where there's more than just the horse racing to enjoy.
One of Australia's big stage bands, Spiderbait will perform and there's also a fundraising precinct supporting Border Ovarian Cancer Awareness Group.
Details: https://www.facebook.com/wodongaraceclub/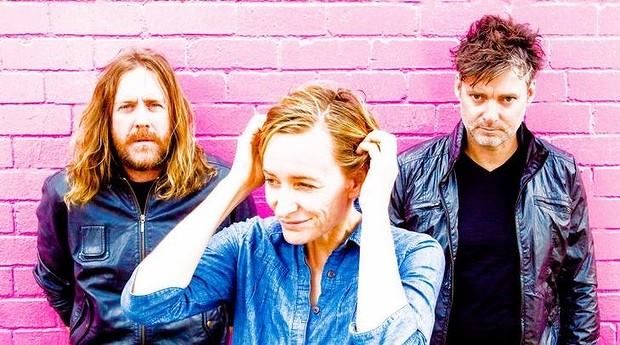 Nightlife – Spring Gin Party, Public House Albury  
For those who can't make it to the races, Public House is transforming their venue into something straight out of Flemington in November for their Spring Celebration Party Friday 19 October.
They're talking turf, picket fencing, outdoor garden furniture and of course gin. They will be showcasing their new Spring Gin Goblets. The party includes live music, dancing and the skylight will also be open.
Details: https://www.facebook.com/Publichousealbury/
Food & Wine – Bud Burst Long Lunch, Rutherglen
The Bud Burst Long Lunch on Sunday 21 October celebrates the start of the growing season for the region's 2018 vintage.
The three-course meal is matched with the unique style of wines of Olive Hills Estate.
Local singer/songwriter 'Miss Mikayla' will add to the atmosphere as guests enjoy a seasonal menu, seated at a long table outside under the trees.
Details: https://www.eventbrite.com.au/e/olive-hills-long-lunch-tickets-48307609360
Scenic – Bright Spring Festival
Now in its 30th year, gardens come to life and turn on natural beauty to delight the senses during the annual Bright Spring Festival.
Experience the hospitality of enthusiasts from across the region and talk to the experts in person and learn how they care for their gardens all year round.
Visit Mount Buffalo National Park for the amazing views and take in the spectacular wild flowers along the Bogong High Plains Road.
Details: https://www.brightspringfestival.com.au/
Arts & Culture – Plastic Fantastic? Exhibition, Wodonga
Wanton, Wild and Unimagined is a playful exhibition of sculptured recycled plastics that stirs the imagination and evokes environmental reflection.
Townsville environmental artist Alison McDonald has spent hours manipulating the humble plastic bottle, and collecting thousands of lids to make a variety of unimagined and impossible creations inspired by plants, oceans and by John Wyndham's book The Day of the Triffids.
The exhibition will be on show at Arts Space Wodonga from October 19 to November 24.
Details: https://www.artsspacewodonga.com.au/
What's On – Extra (from our Border Cafe partners)
October Headline Acts, Live & Free, The Studio @ SSA
Friday Oct 19 – Ross Wilson & the Peaceniks
Friday Oct 26 – Queen Forever
Saturday Oct 27 – Gradual/BTS/Alpha Loopy
Details: http://www.ssaclub.com.au/studio/
What's On Soon
La Dolce Vita – the wine and food festival that is an Italian celebration of the King Valley's winemaking families. 17 – 18 November.
Details: http://www.winesofthekingvalley.com.au/events/la-dolce-vita-2018/
Viking Feast – a gourmet Viking feast with matching beer, wine and mead, Saturday 17 November at SS&A Auditorium.
Details: http://www.ssaclub.com.au/whats-on/special-events/
McRae Motors Wodonga Gold Cup – November 30
Details: https://country.racing.com/wodonga