Enjoy the spring weather with a host of activities happening across the region – or if indoors is more your style, we've also got some ideas for weekend fun. Here are five things happening across the Border and North East.
Family Fun – Myrtleford Show
Enjoy a fun, family day out at the 71st Myrtleford and District Agricultural Pastoral Show.
Events include wood chopping, cattle and horse events, arts and craft, photography exhibition and competition, horticulture, rides, entertainment, show bags, animal nursery and much more.
Take the kids, or go with a friend. Enjoy the annual Myrtleford Show held in the Myrtleford Showgrounds.
Details: https://www.themyrtlefordshow.com.au/
Sunday Session – Jazz at the Cellar Door, Rutherglen
Aboriginal Exhibitions Gallery at Rutherglen Estates Cellar Door will play host to 'Antelodic,' a contemporary jazz trio from Melbourne on Sunday 28 October from 3pm.
What better way to cap off your weekend than by grabbing a glass of wine in the cellar door and browsing the gallery whist being entertained by this world class trio.
The free concert begins at 3:00pm. Tuileries café is offering the café menu or a 2 course lunch special for $45 between 12:00pm & 2:00pm. Bookings are recommended. Cellar Door & the Aboriginal Exhibitions Gallery are open 10:00am – 5.30pm 7 days
Details: http://aboriginalexhibitions.com.au/
Concert – Music of the Oceans, Wodonga
Instrumental and vocal ensembles from the Murray Conservatorium feature in a musical exploration of the oceans, seas, lakes and rivers.
Let the music take you into storms, beautiful sunsets, waves, pirates, coral reefs and an abundance of life. The Cube Wodonga, Saturday 27 October from 7.30pm
Details: http://www.thecubewodonga.com.au/whats_on/2017121199098.asp
Relax – Picnic in the Vines, Porepunkah
Come and enjoy a relaxing afternoon of family, wine, fun and music at Ringer Reef Winery. Entertainment will be provided by local favourite, Adam Lindsay.
This is a free event. Bring your own picnic, rug, balls and games. Platters will be available. No BYO alcohol.
Details: https://www.visitbright.com.au/listing/picnic-in-the-vineyard-with-adam-lindsay-porepunkah/
Family – Wodonga Children's Fair
The Wodonga Children's Fair is a free community event, hosting live entertainment on three stages and offering children's activities such as craft, reading, cooking and dance.
There are market stalls offering a range of items, including children's clothes and toys.  The event is at the Wodonga Racecourse precinct Sunday 28 October 10:00am – 3:00pm.
Details: https://www.facebook.com/events/269989517070540/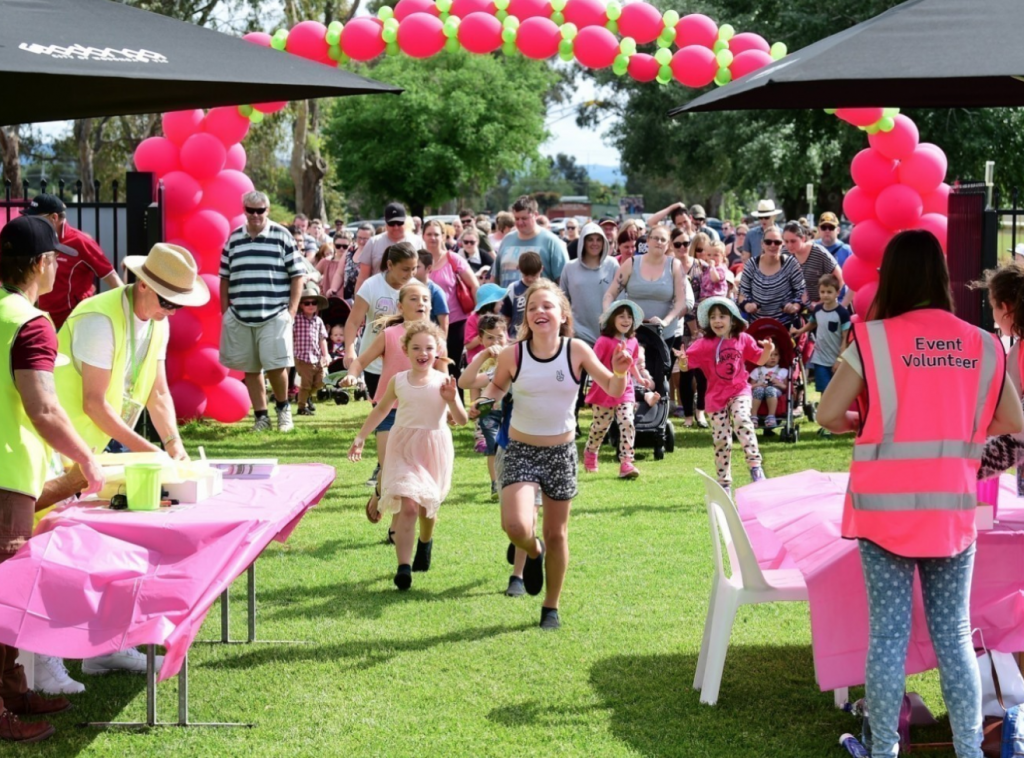 What's On – Extra (from our Border Cafe partners)
October Headline Acts, Live & Free, The Studio @ SSA
 Friday Oct 26 – Queen Forever
Saturday Oct 27 – Gradual/BTS/Alpha Loopy
Details: http://www.ssaclub.com.au/studio/
What's On Soon
La Dolce Vita – the wine and food festival that is an Italian celebration of the King Valley's winemaking families. 17 – 18 November.
Details: http://www.winesofthekingvalley.com.au/events/la-dolce-vita-2018/
Viking Feast – a gourmet Viking feast with matching beer, wine and mead, Saturday 17 November at SS&A Auditorium.
Details: http://www.ssaclub.com.au/whats-on/special-events/
McRae Motors Wodonga Gold Cup – November 30
Details: https://country.racing.com/wodonga