You might have your Christmas menu sorted, but if you're looking to match some wine with your festive feast, we sought the advice of a local expert.
PAT GEHRIG provides wine marketing services, recommending and supplying wines to restaurants, cafes and hotels across regional NSW and Victoria.
Border Cafe caught up with him to gather some tips for choosing that special drop or two.
Pat, what's your background in the wine industry?
I've been in the wine industry for a long time, working for wineries and retailers and now have my own wine marketing business.
Most of what I do is help restaurants and businesses with their wine lists. I suppose I am the middle man, providing my knowledge and expertise and try to showcase that there is a big, wide world of wine out there.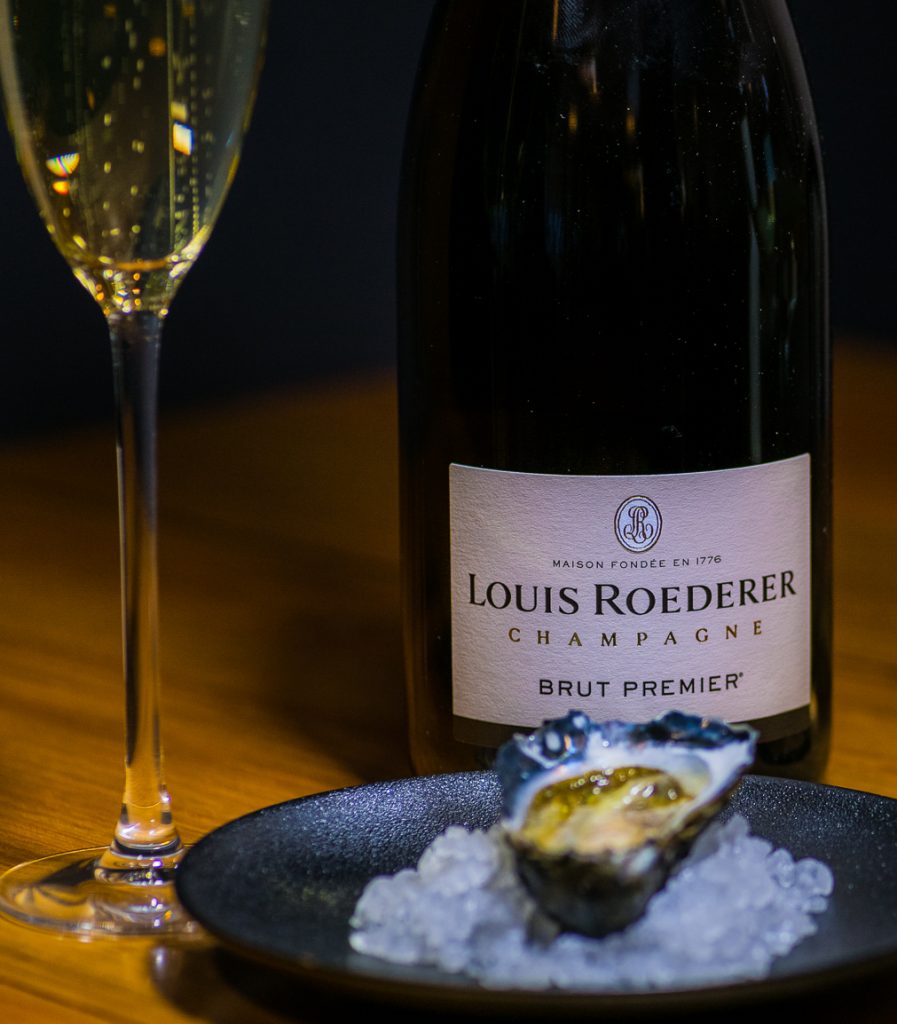 When it comes to wine at Christmas, what are some ideas to kick off the celebrations?
For starters, I always stick to bubbles. With the hot weather we have here usually, things like Prosecco is really big in Australia now. We have great Prosecco locally, Cofield Wines, Dal Zotto, Brown Brothers, but there are some great Proseccos from Italy also available.
Moving into the sparkling, there's some great Australian sparkling, including from Tasmania, 42 degrees South, House of Arras and things like that. If you're serious you can move up the chain and get into some French bubbles. I look after Louis Roederer, a classic French champagne house. There's also Veuve and Moet, which are pretty reasonable.
So bubbles and sparkling to start, particularly if you have oysters and prawns, that's always nice.
For those who like to serve entrée, any suggestions for wine matching for this course?
Entrée usually includes seafood – fish, Moreton Bay bugs and so on. Here I would serve Riesling, Chardonnay, Pino Grigio or Pino Gris.
We've got access to some great wines locally of course, but Tassie, Adelaide Hills and Eden Valley in South Australia, even across the ditch in New Zealand there are fantastic wines, not just Sauvignon Blanc, but some great wines that are really affordable as well.
I've got a great Italian Pino Grigio here, fantastic value and comparable to anything I've tried in Australia.
Moving onto the main Christmas day meal, what are you recommendations?
A hot Christmas is popular for some people, things like turkey – so sparkling reds are great. Rutherglen does a great sparkling red – All Saints, Campbells, Cofield's all have great Sparkling Shiraz and Durif.
With hams and chicken, Pinot Noir is really good, chilled reds like Rose, Gamay. I've got a great little rose a Cotes de Provence Rose, from Rameau d'Or it's fantastic, quite light and quite dry.
A lot of people stay away from the hot cooked Christmas lunch these days, so a lighter styled chilled wine is more suited with a cold meal.  But if you still want your big traditional shirazes and cabernets, if it's a hot day you probably won't, but there are plenty of options there too.
We always make room for dessert at Christmas time, no doubt our home grown Rutherglen Fortifieds would match up well?
Yes, the Fortifieds always go really well. The lighter ones, the younger ones, you can chill them. The Rutherglen Rares and Grands are amazing wines to have and to share with people. This is the time to pull them out and taste them on those special days.
What about wines for entertaining post-Christmas day?
Always have a back-up plan, with a few BBQ reds on hand, something like a couple of Spanish Tempranillos or lighter style Aussie blends. You can find some for $10 to $15 that tastes good and is good value, but is not too over the top. Have a few different wines on hand that suits whatever you're doing or wherever you're going.
It sounds like you're a big fan of encouraging wine drinkers to get out of their comfort zone at this time of year?
Christmas is the time where I always pull out a few special bottles of wine to enjoy with friends and family. Don't put them away, they're there to be enjoyed.
If you need some good advice on wines to try, zip out to Rutherglen, King Valley, Milawa wineries – the local cellar doors, go out and have a chat and ask for recommendations.
I always recommend local as much as I can, but I also like to expand our horizons, particularly with wine, there's some amazing international and wines from other states available to us at good prices.
For more on Pat Gehrig and Gehrig Wine Services: https://www.facebook.com/Gehrig-Wine-Services-1925216061122273/
Like to keep up to date with other food & wine news, What's On  and more? Sign up to our free weekly newsletter here and we'll deliver lifestyle news from Albury Wodonga and surrounds direct to your inbox!