It's spring of 1979 and the Flying Fruit Fly Circus has just formed. Hovell Tree Park is playing host to a striking pink and white big top tent being set up by enthusiastic dads and brothers, whilst mums, clad in jumpsuits and oversized sunglasses wrangle their fruit-fly-children and ensure no one goes hungry.
Little did they know, they were starting something that would grow through the generations and change circus in Australia forever.
This year is the Flying Fruit Fly Circus' 40th birthday and the celebration will be like nothing before. From 4 – 7 December, Hovell Tree Park will welcome the Fruit Flies back to their original venue complete with pink and white big top tent.
The main event, 'Back in The Big Top,' will feature all 78 members of the Flying Fruit Fly Circus for the very first time, with other festival events including workshops for children, performances by alumni of the Flying Fruit Fly Circus in Fruities at 40, and Now and Then, a circus film double bill showing in collaboration with festival partner Regent Cinema.
Executive producer Tahni Froudist said the celebration is a tip of the hat to the early days of the circus.
"This is what Borderville is all about – going back into the big top,' Tahni told bordercafe.com.au
"Back in the day families would come together, put the tent up and feed the kids. To this day some of those kids that were in our original 1979 workshops are now trainers with us and their kids are in the program."
Over the past 40 years, the Flying Fruit Fly Circus has racked up countless achievements, including being circus-in-residence at the Opera House and The Cube, but it's the contribution to circus globally and the children they send out into the world that are most important.
"We've been around for only a year shorter than circus Oz so lots of people say that contemporary circus was born here," Tahni said.
"You're teaching kids amazing skills they're taking out into the industry performance world. Twenty later you see it on stage and say 'wow! That came from the Flying Fruit Fly Circus.'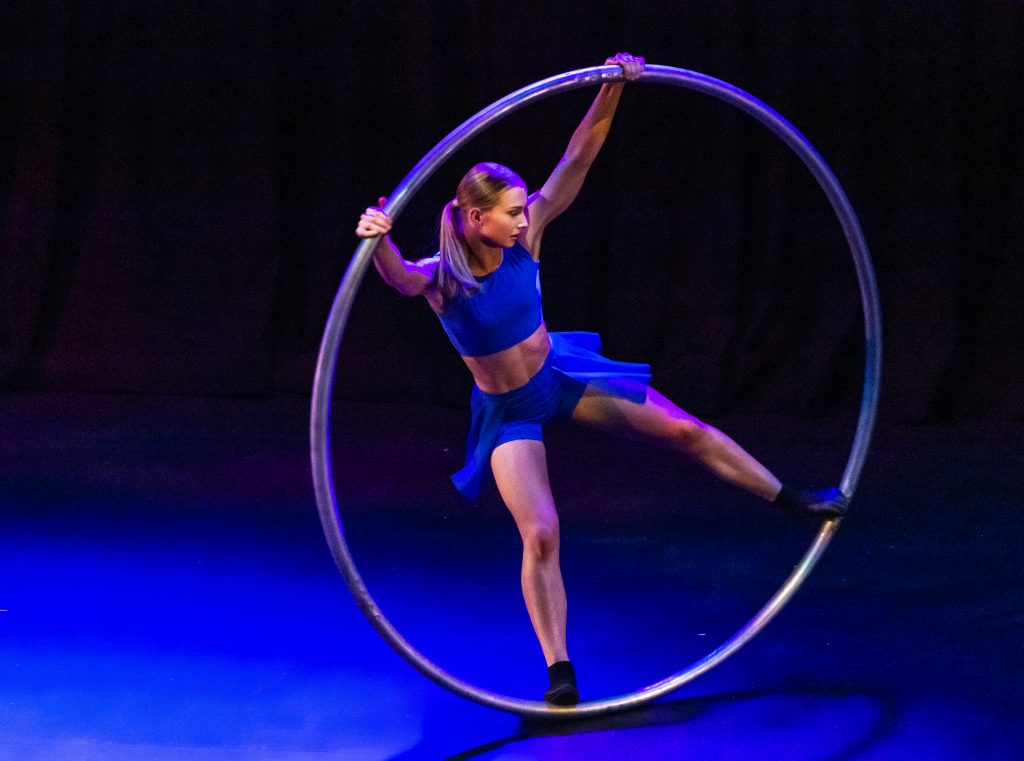 "That said, just surviving is an achievement. It can be a tumultuous path for any arts organisation and for a regional organisation with young people, I think it's pretty incredible that we've survived for 40 years.
"Some of our greatest achievements are our kids and where they go once they graduate. We have young people studying to be engineers and scientists, and we have graduates working with Cirque du Soleil and Circa. The pathway from the Flying Fruit Fly Circus is so varied for every child."
To immerse yourself in the magic of circus, head to the website: www.borderville.com.au to view the program and buy tickets.
Keep up with cultural vibe of Albury Wodonga. Sign up to our free weekly newsletter here and we'll deliver the latest stories direct to your inbox (including a snap-shot of What's On each weekend)