Giant board games including Checkers and Tic Tac Toe, giant Twister, art tours, tours of the Butter Factory Theatre, buskers and music from the Jazz Basement will create a carnival atmosphere at the first of four open days at Gateway Village this Saturday 23 September from 8am to 1pm.
Located on Gateway Island on the Lincoln Causeway between Albury and Wodonga the precinct is a hive of arts, cultural, foodie and environmental activity.
GIGS Gallery coordinator, Erika Grimes, said the first Open Days were held last year and proved to be a hit with regional residents many who were not aware of the vibrancy of the village.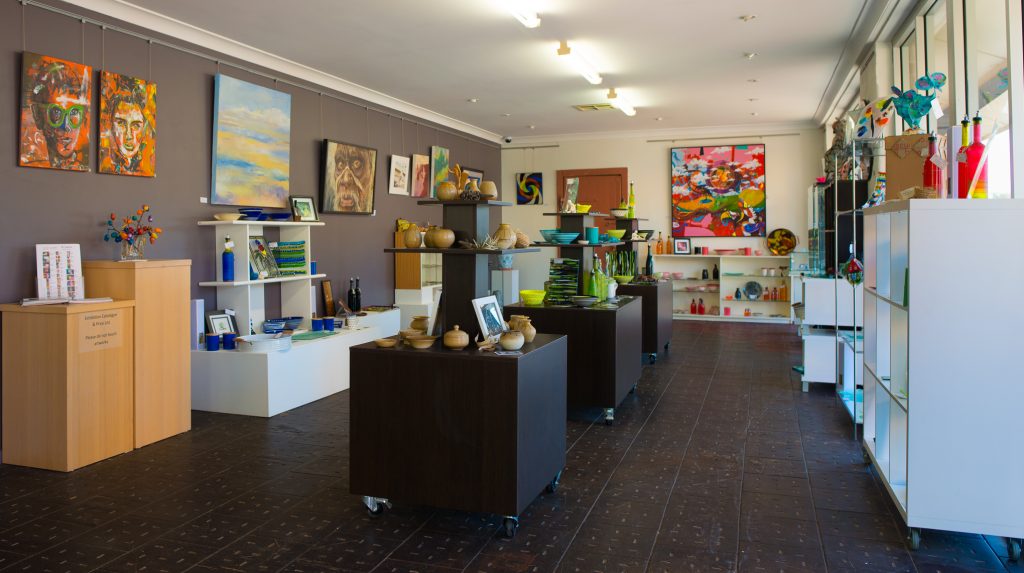 "People regularly come to the Farmers Market, but this is a chance for people to feed their creative appetite and discover the opportunities here," Erika said.
Activities include tours from the region's only Aboriginal art gallery, Burraja co located with Murray Arts, to find the works of the late Aboriginal artist, Eddie "Kookaburra" Kneebone located on the path around Byrnes Lagoon and down to the river, while Uncle Allan from Burraja will demonstrate boomerang and spear throwing.
MusiKids students, and buskers from the community will perform throughout the precinct.
"We're really thrilled that the winner of the 2017 Yackandandah Folk Festival busking competition 12 year old Ariel Halford will be performing at this Open Day," Erika said.
Members of the Bhutanese community will cook up a feast from the Bhutanese Community Farm to satisfy the appetites of people who've been part of the Bike-Food-Trail starting at Birallee Park Neighbourhood House. Participants will enjoy fresh hot quiche, then cycle along Wodonga's beautiful trails to Albury Wodonga Foodshare and Junction Place, ending at the Sustainable Activity Centre.
The Bike-Food-Trail is aimed at educating people about upcoming events and the multitude of opportunities to connect with the rich food resources in Wodonga.
One of the more unusual, and an activity that will continue at the four open days, will be the piano painting. A number of pianos will be painted and then at the final open day on 16 December these will be pulled apart and new artworks created from them.
Albury Wodonga Woodcrafters will demonstrate woodworking, while there will also be a variety of local arts and crafts stalls with a variety of goods for sale, and a new exhibition featuring the work of 14 regional artists, PrintEx3 will be officially opened at GIGS Gallery at 11am with a meet the artists from 11am to 12pm.
Children will again be encouraged to pick up a passport from the Sustainable Activity Centre and have it stamped at each of the 'villagers' and find out what the mystery task is at the end of their tour.
La Maison Café will be open for lunch and dinner, and light refreshments during the day.
Open Days will also be held on 21 October, 18 November and 16 December.
Bookings for the Bike-Rail-Trail can be made at https://www.eventbrite.com.au/e/bike-food-trail-tickets-36668163464