The knives are out, literally, as two leading local chefs do battle at a 'Taste of Summer' event at the Albury Wodonga Farmers' Market this Saturday.
David Kapay from Miss Amelie and Ludo Baulacky of The River Deck Café will prepare dishes using fresh seasonal ingredients from local producers.
Clare Kendall, President of the Hume Murray Food Bowl Association says the event is designed to showcase the diversity and quality of local producers, as well as the talented chefs in the region.
"It will be a real 'battle of the states' or 'state of origin' type thing," Clare said.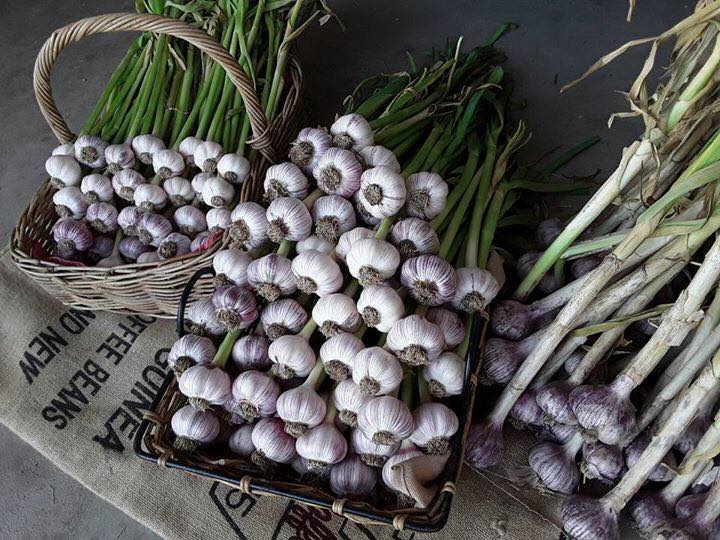 "We'll have Wodonga Mayor Anna Speedie and AlburyCity Mayor Kevin Mack as judges, but we needed a line in the sand, so Wassim Saliba from La Maison has also agreed to be judge.
"Wassim will go around the farmers' market, replicating the experience of a farmers' market shopper, and put together a mystery box of seasonal produce for both chefs and they'll cook up from that."
The 'Taste of Summer' themed event is also designed to help educate shoppers about seasonal considerations when selecting produce.
"It's a fun way to educate people about what's seasonal and what's local," Clare said.
"Ideally our vision for the farmers' market is that people will go there instead of the supermarkets.
"There are challenges for local food producers and if we don't nurture them and look after them, we won't have them."
The 'Tastes of Summer' Albury Wodonga Farmers' Market is this Saturday 25 November from 8:00am to 12:00pm at Hovell Tree Park, Albury.
For more information visit: https://www.facebook.com/AlburyWodongaFarmersMarket/