The biggest Chrysler show in the Southern Hemisphere looks set to break even more attendance records when it gets underway in a month's time in Wodonga from 16 – 18 March.
Chryslers on the Murray event co-ordinator Rod Taylor from the Albury Wodonga Chrysler Club says pre-entries for the event are well up on this time last year.
"We're already at more than 350 pre-entered, which is around 60 to 80 cars above normal for this time of year," Mr Taylor said.
"Considering last year was our 25th anniversary and broke all previous records with 747 cars, it looks very promising and is an event that just keeps keeping on.
"We had a phone call the other day, a guy from Western Australia – he wanted six entry forms because six of them are coming over. I had someone ring from Townsville, he's bringing his car down from up there. They're very keen.
"This has become the premier Chrysler event. This is the one they'll save their money up for and make an effort to attend."
This year the event puts a 'spotlight' on the AP5, AP6 and VC series of Aussie Chryslers.
"They are very popular among the enthusiasts because they are some of the earliest models," Rod said.
"A lot of them have fond memories of when their parents owned the cars, so therefore they want the car to relive some memories."
While proud Chrysler owners may travel hundreds of kilometres to attend the event, locals are spoilt by being able to easily access a low cost fun family day out.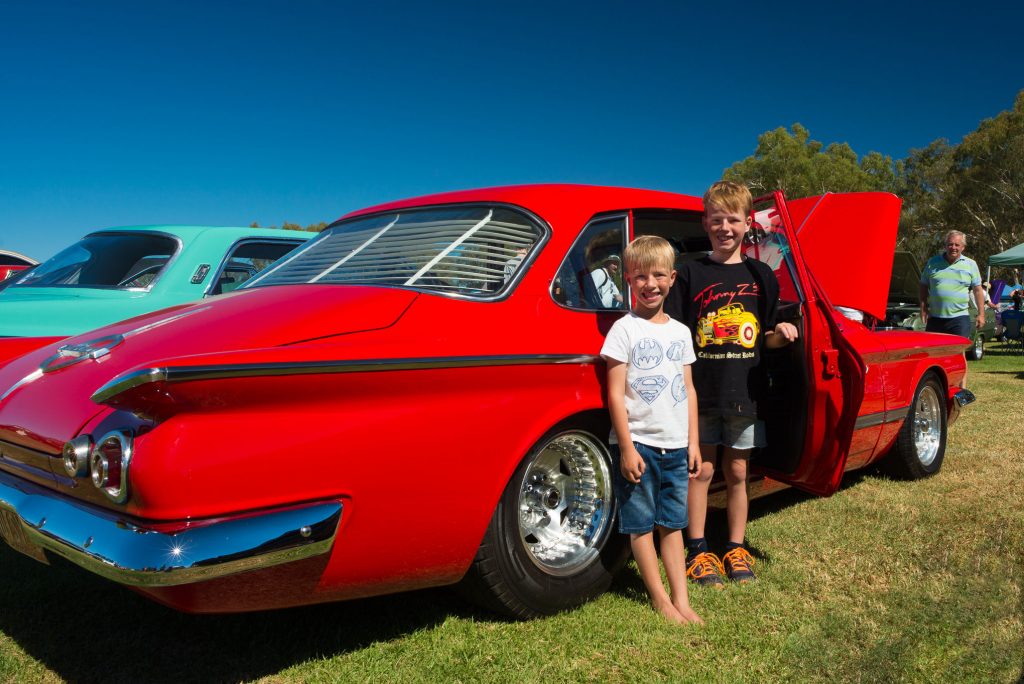 "Lots of families come along, even if they're not into cars," Mr Taylor said.
"There are a few free rides for the kids, face painting, food, a swap-meet and if you want to learn more about the cars, the owners will bail you up to talk about their car, no doubt about that. Some of them have great stories to tell – it's always very interesting," Rod said.
More information about Chryslers on the Murray at Gateway Lakes on the Lincoln Causeway 16 – 18 March can be found on their Facebook Page: